Last year, Elizabeth gave me 11 days of birthday fun from August 1st through my birthday, the 11th. This year she is continuing the plan! Yipee! Isn't she wonderful! So far I have gotten two presents, one in green wrapping and one in purple.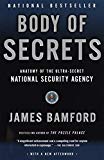 Yesterday, I picked a book shaped object and was rewarded with Body of Secrets. It is a book about the NSA. I'm sure it will make me more paranoid.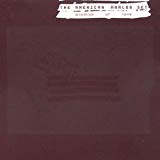 Today I picked a CD shaped object as I wanted to have something new to listen to as I worked in the office. I got promise of love by the American Analog Set.
After I opened it, Elizabeth asked me what kind of music it was and I had to answer that I had no idea. I have taken to listening to KCRW at work. KCRW is a public radio station out of Santa Monica that I listen to because they have Morning Edition on an internet stream within iTunes. I soon found their companion internet only music station which rebroadcasts their music shows all day. I particularly like Morning Becomes Eclectic; it is music I have never heard before nor would I hear it anywhere around Williamsburg. When I hear something I like I add the CD to my wishlist on the spot. This CD was one of them, so I had no memory of what it was as I had probably added it months ago after hearing one song. It makes the suprise even better; I don't have any memory of the music, but I know it was something I liked.
But listening to it now, I am glad I added it. I like it lots. Thanks sweety!